GLOBAL Financial Services, LLC – Broker/Dealer
GLOBAL's brokerage services provide a wide variety of investment products and services from which you can choose. We are positioned to offer objective, unbiased advice as we do not have any proprietary products. Our Financial Professionals can help you with:
Fixed Income Securities
Our trading experience and market access help us provide clients with competitive pricing in global fixed income securities denominated in multiple currencies.
Stocks and Options
GLOBAL can execute trades in stocks or options in any major exchange worldwide and in the local currency of those countries.
Currency Exchange
Our experience in dealing with multiple currencies gives us the ability to seek out the best exchange rates available. This can be very beneficial to clients that trade in securities denominated in foreign currencies.
Alternative Investments
GLOBAL works with key investment strategists to bring alternative investments to our clients, offering non-correlated investment options designed to increase portfolio diversification with the potential to enhance returns.
Corporate Executive Services
GLOBAL has many corporations and corporate executives and owners as clients. We offer trading expertise for corporate portfolios and corporate pension plans and also assist our executive clients with stock option and restricted sales of their corporate securities.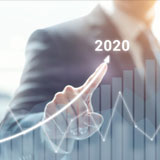 Institutional Fixed Income Services
We work closely with our clients to trade and manage domestic and international portfolios. You can view GLOBAL as your outsourced fixed-income trading desk.
Financial Planning Services
Our experience working with international investors, combined with a network of tax and legal professionals, offers our clients the support and guidance needed to navigate the various nuances of tax and estate planning regulations without interrupting your long-term investment strategy..
A collaborative process focused on your needs and investment goals.
GFS Advisors, LLC – SEC Registered Investment Advisor
GLOBAL Financial Services is proud to provide institutional level investment and planning services for  high-net worth domestic and international clients.
Global Investment Advisory Services
GLOBAL offers our advisory program that provides clients with access to the experience and advice of our wealth managers, while at the same time giving access to a fully diversified asset allocation and investment management program. The program is managed based on an asset allocation structure that is tailor made to each client's investment objectives. It provides global diversification with exposure to many diversified asset classes and market sectors featuring securities from around the world.
Our Investment Advisory Program was designed specifically to allow domestic and international individual investors to take advantage of the same diversification strategies used by institutional investors. It also provides wealth sustainability for your family. Your investments can remain professionally managed and on track for the next generation. Your wealth can be transferred to your family with consistent management and ongoing monitoring to ensure their needs are being met.