Experience the GLOBAL Advantage
Founded in 1994, GLOBAL executives average more than 25 years of experience in the financial services industry.
GLOBAL Financial Services, LLC is a leading wealth management firm based in Houston, Texas, that specializes in meeting the domestic and international investing needs of high-net worth individuals, families and corporations. Since 1994, GLOBAL has offered the highest levels of market experience, integrity, confidentiality and personalized service to clients. We distinguish ourselves not only by what we do, but through continuous client interaction aimed at understanding, implementing, managing and evaluating. We pride ourselves in delivering an uncommon level of individual service and client satisfaction.
The Global Team
The team is supported by a core team of professionals who also have significant experience in the financial services industry. Their collective experience has resulted in a large network of both leaders of international corporations and institutions and affluent investors with whom our executive management has developed extensive relationships.
MEET OUR TEAM
Our Values
Client Focus
The interests of our clients come first.
Client Focus
Integrity
No one's personal bottom line is more important than our client's.
Integrity
Teamwork
Utilizing the combined expertise of everyone in the organization to meet our client's investment objectives
Teamwork
Innovation
A commitment to finding unique global solutions for our clients.
Innovation
Leadership
Management that translates vision into reality.
Leadership
Our Products & Services
GFS brokerage services provide a wide variety of investment products and services from which you can choose. Our Financial Professionals can help you with:
Fixed Income Securities
Our trading experience and market access help us provide clients with superior pricing in global fixed income securities denominated in multiple currencies.
Stocks and Options
GFS can execute trades in stocks or options in any major exchange worldwide and in the local currency of almost any country.
Currency Exchange
Our experience in dealing with multiple currencies gives us the ability to seek out the best exchange rates available. This can be very beneficial to clients that trade in securities denominated in foreign currencies.
Corporate Executive Services
GLOBAL has many corporations and corporate executives and owners as clients. We offer trading expertise for corporate portfolios and corporate pension plans and also assist our executive clients with stock option and restricted sales of their corporate securities.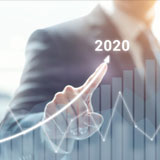 Institutional Fixed Income Services
We work closely with our clients to trade and manage domestic and international portfolios. You can view GLOBAL as your outsourced fixed-income trading desk.
Financial Planning Services
Our experience working with international investors, combined with a network of tax and legal professionals, offers our clients the support and guidance needed to navigate the various nuances of tax and estate planning regulations without interrupting your long-term investment strategy..
Alternative Investments
GLOBAL works with key investment strategists to bring alternative investments to our clients, offering non-correlated investment options designed to increase portfolio diversification with the potential to enhance returns.
Years helping clients towards their financial goals
GLOBAL'S assets under management as of 2019
International markets served by GLOBAL Financial Services
Returning clients and referral clients
Portfolio Management
Asset classes and market sectors fall in and out of favor. Conditions that generate a bull market in one part of the world may cause a bear market in another. Evolving technology, geopolitical developments, fluctuating economies and the ebb and flow of companies' fortunes create new opportunities—and new risks—around the world every day. In fact, today's investors are faced with more volatility, more variables, more risk—and more opportunities—than ever before. GLOBAL's Investment Advisory Service, is designed to lower your risks and investment costs, while providing you the opportunity for the consistent, competitive returns you seek.
Schedule A Free Consultation
At GLOBAL Financial Services we provide an institutional style approach to our high net worth clients that seek domestic and international investment direction.
"In today's investment environment, the conservative investor needs greater diversification in his or her portfolio in order to achieve desired returns without undesirable risks. GLOBAL's Investment Advisory Service is designed to help our clients meet that goal."
Gerardo A. Chapa
,
Co-Founder & Managing Director